TALK TO A NECAL EXPERT



---
Call us at 608.269.3000. We are happy to discuss your technical questions.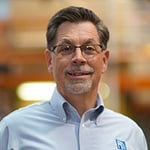 Ed Johnson | President
Ed's leadership at NECAL is built on nearly 30 years of experience in operations, sales/marketing, and human resources. Ed's extensive knowledge of adhesive solutions helps him to solve customers' toughest challenges while building and maintaining strong stakeholder relationships. When Ed is not at work, he enjoys giving back to his community through board service and volunteering.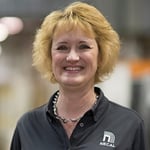 Pam Phipps | Sales Manager
For the past 25 years Pam has worked with pressure sensitive adhesives by previously being employed in the graphics print industry and driving to meet customer/market challenges, customer service excellence and working directly with OEM's to understand their needs. As the Sales Manager, she is passionate about listening to your needs and finding solutions within your timeframe and meeting market demands. In addition to leading sales, she is also involved in Marketing and Program Management at NECAL. Outside of the office, Pam enjoys time with her family, gardening, campfires and following the Royal Family of England.


Wil Calkins | Business Development Manager
Embracing NECAL's core values of collaboration and customer focus, Wil works with new and current customers to solve any adhesive challenge. Combined with his extensive industrial materials sales and management experience, Wil ensures that your specific needs are met with expertise and enthusiasm. Aside from his work at NECAL, Wil takes the time to give back to his community through his volunteer work as a youth basketball coach, as well as roles with the Boys and Girls Club Committee, Rotary International, and the Good Citizen Volunteer Organization.