95 Series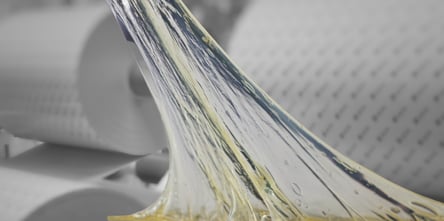 Our low-surface energy laminating adhesives have superior performance and quick initial tack for those complex surfaces. Whether it is polypropylene, polystyrene, polyurethane, or many other low-surface plastics, our 95 Series can do the job. Our 95 Series is derived from a high-strength acrylic adhesive coated in 2 mils, 4 mils, and 5 mils.
This aggressive adhesive is designed when you are looking for high peel-bond strength, with a temperature rating of 300⁰ F. It is intended to be used for long-term durability.
The smoothness and minimal bubbles adhesive are perfect for the graphics industry for product identity and overlays. This adhesive is used in appliances, automotive, transportation, industrial, recreational, marine, and electronics, to name a few.
This performance workhorse comes in standard roll sizes of 12", 18", and 24" cut from a master width of 54" or 48" on a 3" core. Material length is 500' in our various release liner choices. Are you looking for sheet material? We have you covered with a standard sheet size of 24" X 36". Need a particular size roll or sheet? Ask us!
Availability? We have it for you! Our process lead-time is no longer than 4 weeks after placing an order, and we have a 99% on-time delivery score.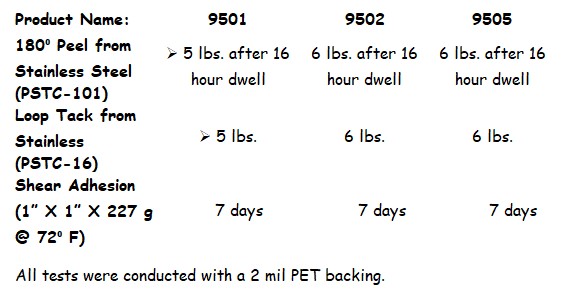 Contact us today!
Still, need convincing to try our 95 Series – Low Surface Adhesives? We offer side-by-side testing of your current adhesive to NECAL at no cost!
These adhesives are also available in a supported version.
Don't hesitate to contact our Sales Team for more information and to start the process.